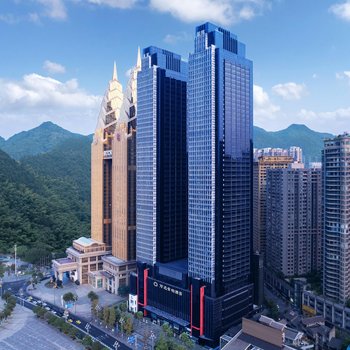 The Wanda Amber Hotel is an ideal spot for travelers wanting to discover the city. Visitors to Chongqing will find that the Wanda Amber Hotel is a fantastic accommodation choice.
The hotel is only 8km from Chongqing Railway Station and 25km from Chongqing Jiangbei International Airport, giving guests a number of convenient transportation options. The closest major public transportation, Haitangxi Metro Station, is only 1km away. Keeping busy is easy, with Shi Guangnan Grand Theatre, Chongqing Nanbin Park (Southeast Gate 2) and Haitang Yanyu Park all nearby.
In their spare time, guests can explore the hotel's surroundings. Guests of this Chongqing hotel can make use of the parking facilities.
If cleanliness is important to you, this hotel makes an excellent choice, as our guests consider this to be one of the cleanest hotels in the city. For guests traveling on business, this hotel is consistently one of the most popular choices.